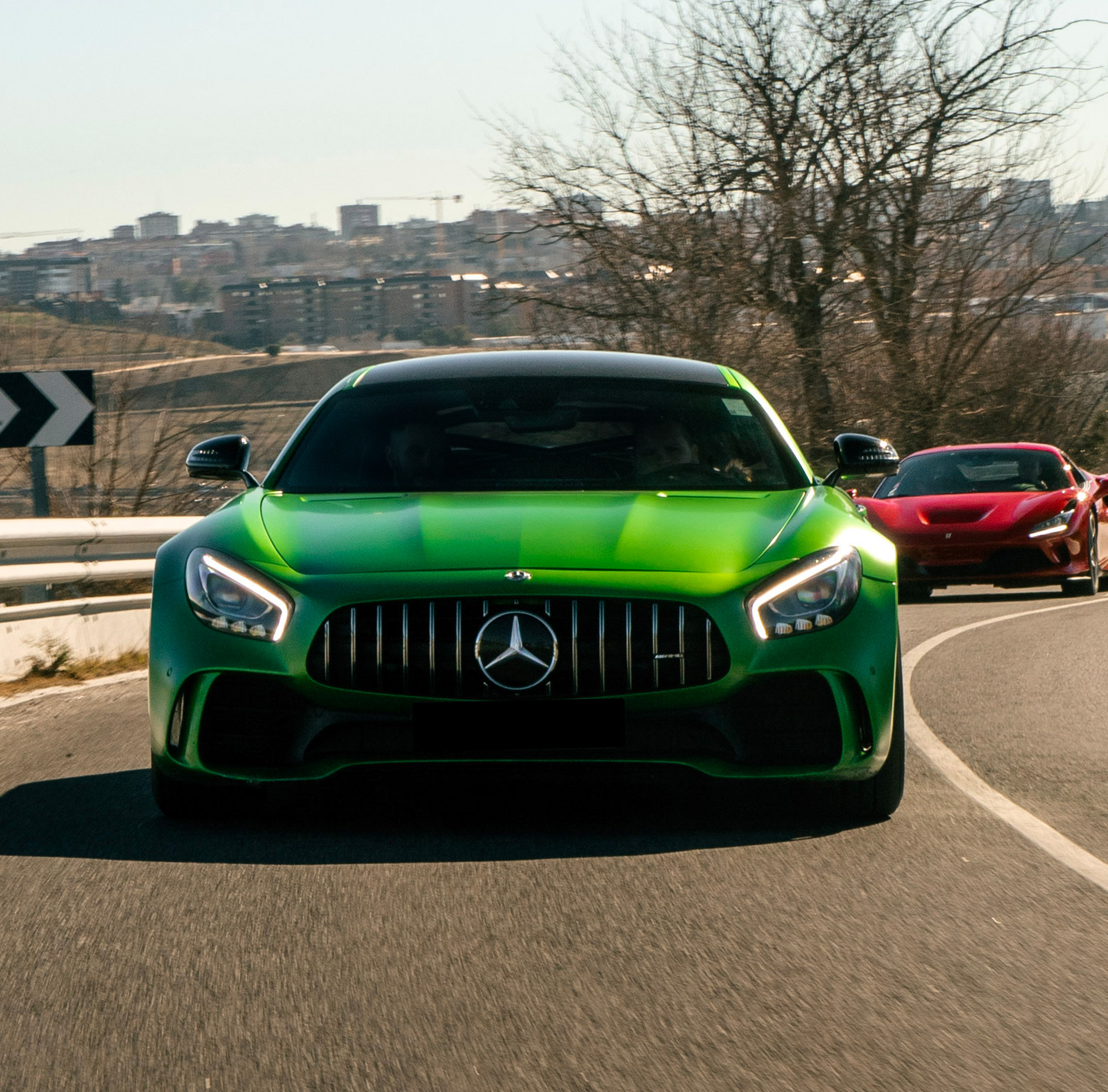 FULL EXPERIENCE ROUTE
LIVE THE COMPLETE EXPERIENCE
Our Full Experience route is a unique driving activity in Madrid. A 2 hours and 135 kilometers experience driving a supercar. A perfect balance route betwin 60% highway and 40% secondary road to feel the engine roar. It begins with a long stretch of highway to understand and assimilate the behavior of our machines before make them work.
Once we leave the highway, we will have more than 45 km of curves ahead, beginning at the famous port of Canencia, one of the most fun roads that we can find in Madrid and a place where numerous motor competitions have been celebrated.
If what you are looking for is a total driving experience enjoying the sensations offered by our Ferrari, Porsche, Lamborghini… This should be your choice
The day of the route
What you need to know
After making the reservation, you will have to send us a copy of your ID and driver's license. The day of the route you must present these documents before getting on the car.
The client will be accompanied by an instructor who will give him a driving briefing.
Ignoring the instructor's instructions will be a strict reason for terminating the experience.
No guarantee deposit needed.
In the case of participation of a companion, there are extra charges depending on the vehicle model and number of companions. View details and information on each route.
GT Rentals reserves the right not to carry out any activity with bad climate conditions.
Smoking or eating is not allowed in the vehicle. Driving under the influence of any drug or alcohol is prohibited.
Route includes the necessary fuel.